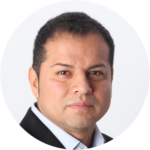 Family Owned = Personal Service
Personalized home remodeling means we meet with you to bring your vision to life. Our professional consultations will help you realize your perfect Kitchen, Bath or Full Home Remodel.
If it can be done we'll get it done and done right. Founded in 2014, Humanitarian Developers believes that each homeowner should be awed not just by the quality of the end product but by the entire experience of a home remodel or home renovation.
We are not only here to work for you, we are here to work with you.
From the very beginning to the very end, we will coordinate with your ideas and expectations.
Every renovation and remodel has a purpose, and our trained and certified professionals will discuss your expectations at length.
Our Work
WE ARE PROUD TO SHARE OUR WORK WITH YOU!

Our Services
WE PRIDE OURSELVES ON A WIDE RANGE OF HOME IMPROVEMENT SERVICES


We Love What We Do